Through next week, Victoria Haschka will be rolling out a menu for an Oscars feast on HuffPost Food, offering an original recipe inspired by each of this year's 10 Best Picture-nominated films.
See also her recipes for a Black Swan Blackberry & Chocolate-Smothered Panna Cotta , Social NetworkSalted Red Bull Granita, The Fighter Raw Steak Crostini and Toy Story 3 Sour Cherry Rice Crispy Treats , Winter's Bone Bone Marrow Parmesan Toasts, 127 Hours Chicken Burrito (and 500 ML of Water), The Kids Are Alright Polenta Triangles with Heirloom Tomato Relish, and Inception Layered Cocktails with Jelly Dice. Next up, The King's Speech.

The movie: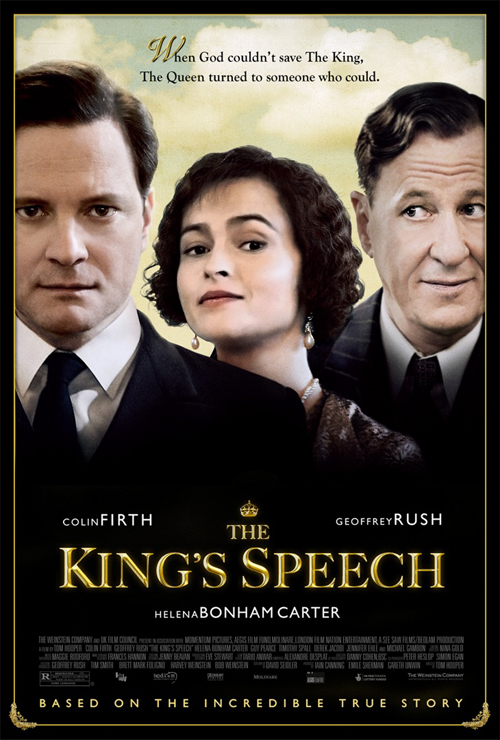 The dish:
English Tea Marble Truffles
The reason:
If there's anything more uncomfortable than watching a member of the royal family stumble and splutter through a speech, it could be trying talk through a mouthful of marbles. Lucky for Prince Bertie the marbles were a stuttering therapy only attempted once. You on the other hand, can try it as much as you like. Infused with the royally good taste of English Breakfast Tea, these spherical truffles are a cracking good sweet that goes handsomely with both coffee and tea at the close of a feast. Now let's see how you go maintaining a stiff upper lip when you've got seven of them in your mouth at once...
The way: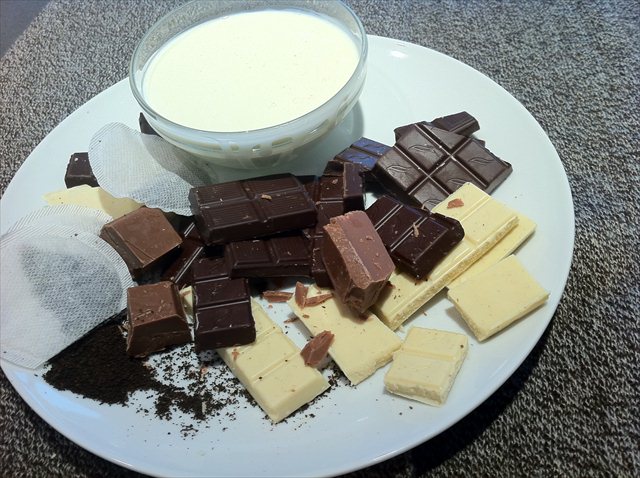 Ingredients:

Makes approximately 40 small truffles

1 cup of heavy cream 
3 English Breakfast tea bags
100 grams (or 3.5 ounces) of white chocolate
40 grams (or 1.75 ounces) of milk chocolate
140 grams (or 5 ounces) extra-bittersweet chocolate
1/2 cup cocoa powder

1. Bring the cream and the teabags to a simmer. Turn the heat off, put a lid on and leave to infuse for 20 minutes.
2. Remove the tea bags.
2. Chop the white chocolate and milk chocolate and add it to the hot cream. Stir to melt.
3. Pour into a Tupperware and chill for the mixture to set (around 5 hours).
4. Use a teaspoon to scoop out each truffle. Roll it in your palms to make small marbles (you may need to keep washing and drying your hand to keep enough friction to mould the marbles)

5. Put the truffles on a plate lined with baking paper and put in the refrigerator for 30 minutes to solidify.
6. Melt 100 grams (or 3.5 ounces) of the dark chocolate. Then add the other 40 grams (or 1.5 ounces), which is chopped into smaller pieces. Stir to combine.

7. Set up a station of a bowl with the melted chocolate, a bowl with the cocoa powder and a tray or a plate lined with baking paper.

8. Use a fork to drop the chilled truffles into the melted chocolate. Drip of the excess.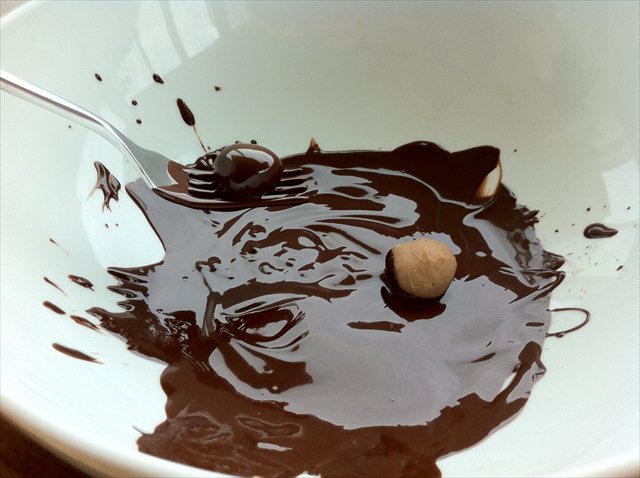 9. Transfer the truffle into the cocoa powder and use another fork to cover them in cocoa.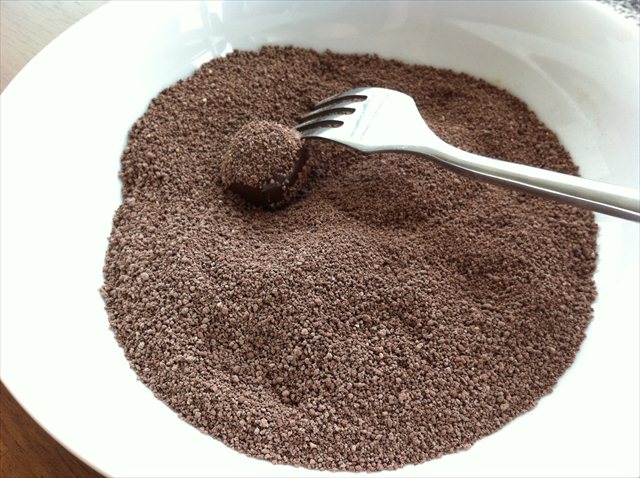 10. Put the truffles on a tray or plate to chill. They should keep for five days.

Other options:
Coronation chicken? A crown roast? Or the soothing British stodge of a bread and butter pudding?
Follow Victoria Haschka on Twitter: www.twitter.com/VictoriaHaschka
Related News On Huffington Post:

Oscars Recipes: Original Dishes Inspired By Each 2011 Best Picture Nominee 

Over the past two weeks on HuffPost Food, Victoria Haschka has been rolling out original recipes inspired by each of the 2011 Best Picture nominees....

Simple But Classy Oscars Party Recipes 

Our friends at Food52.com, whose weekly recipe contests we feature on HuffPost Food, bring us this collection of simple but classy recipes perfect for this...